Regular price
Sale price
$450.00
Unit price
per
Sale
Sold out
Share
View full details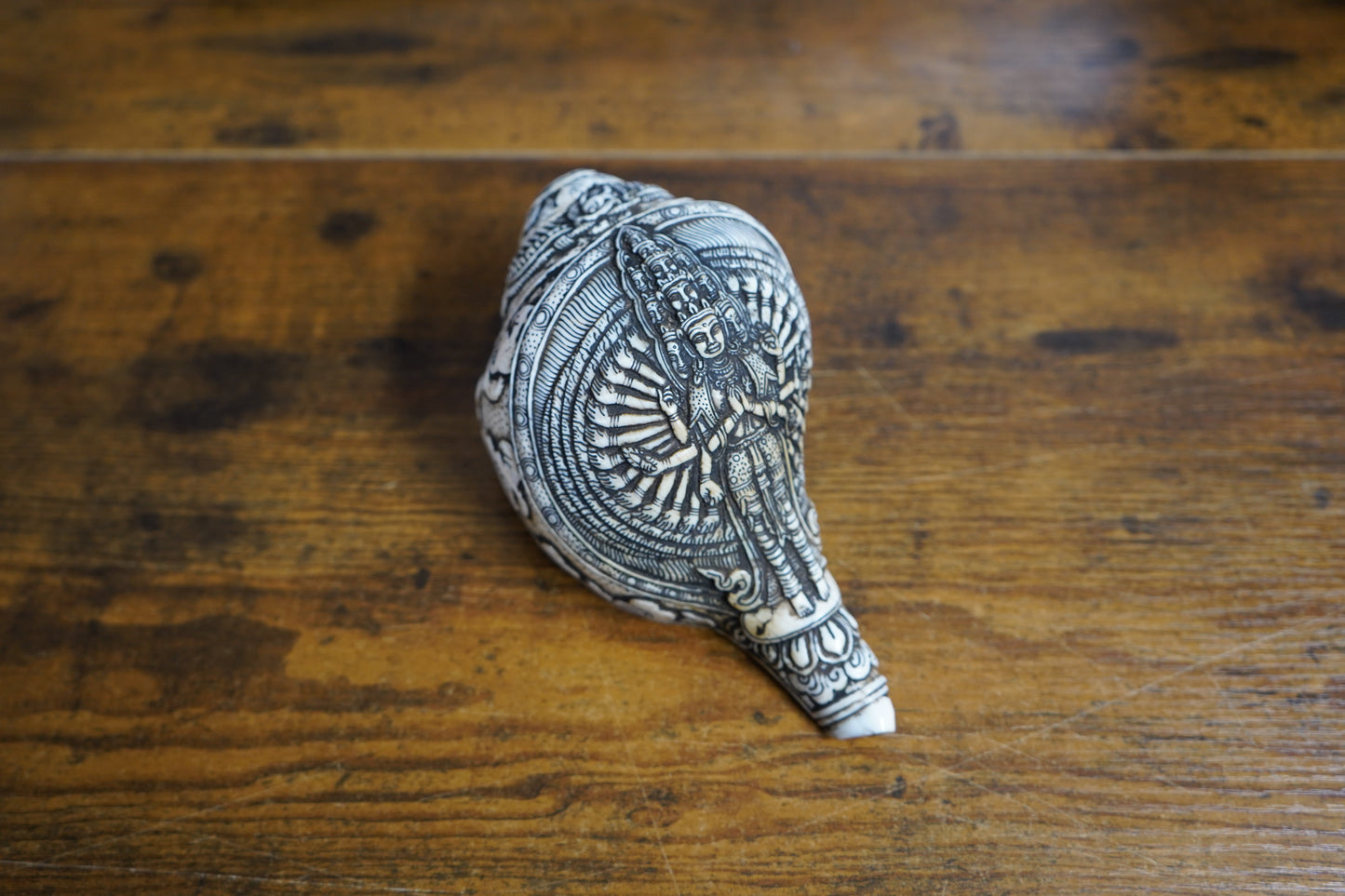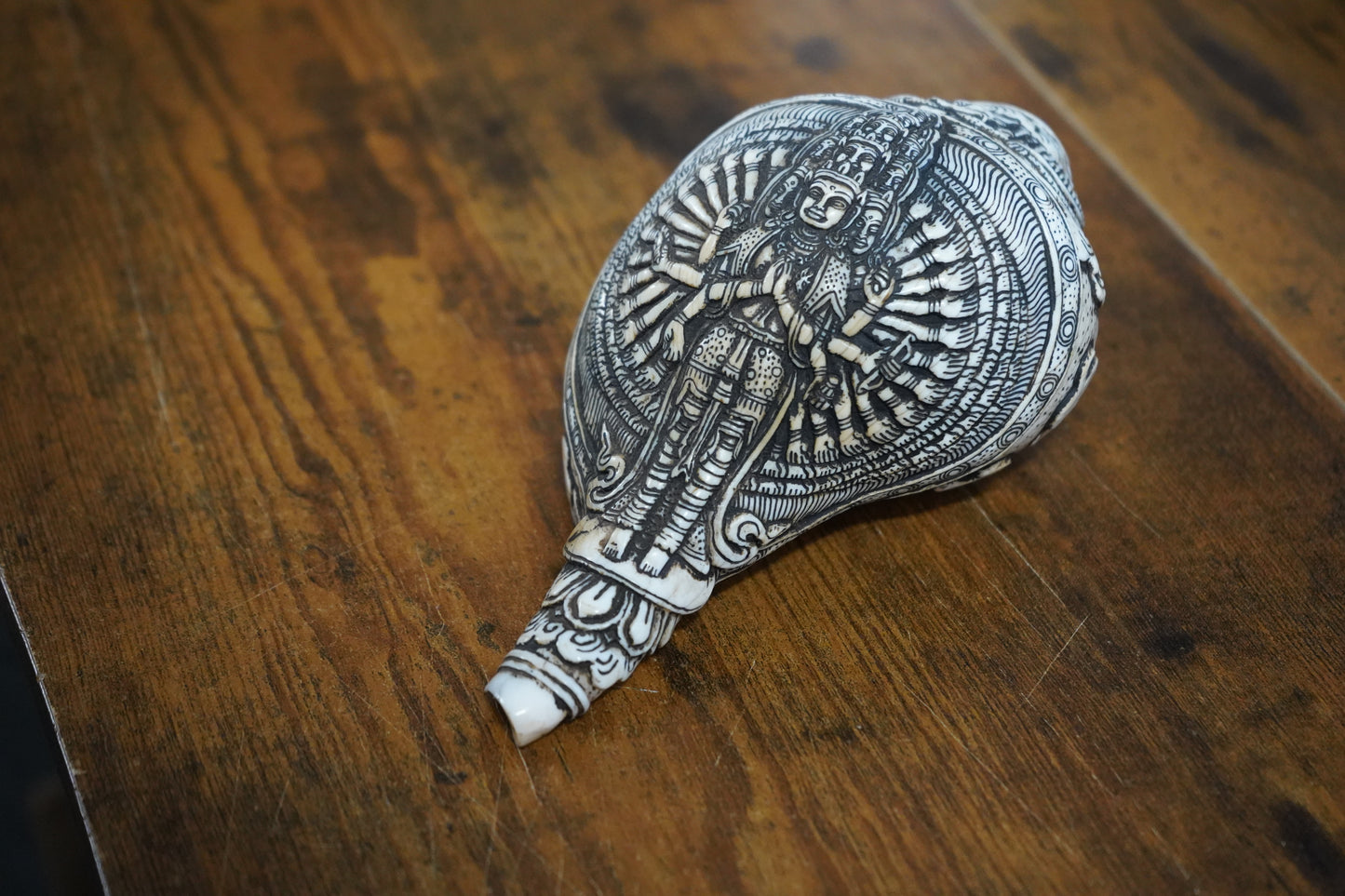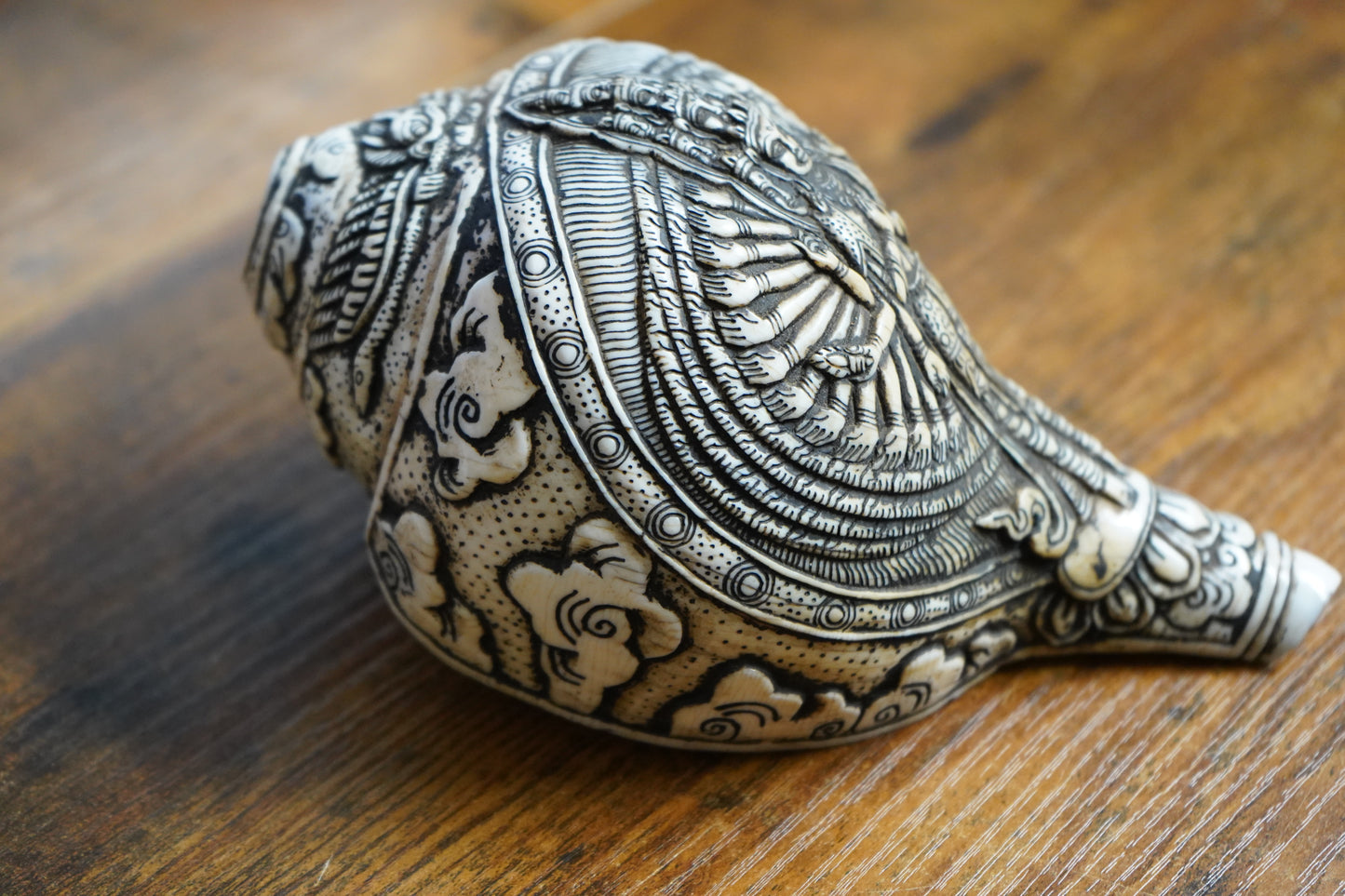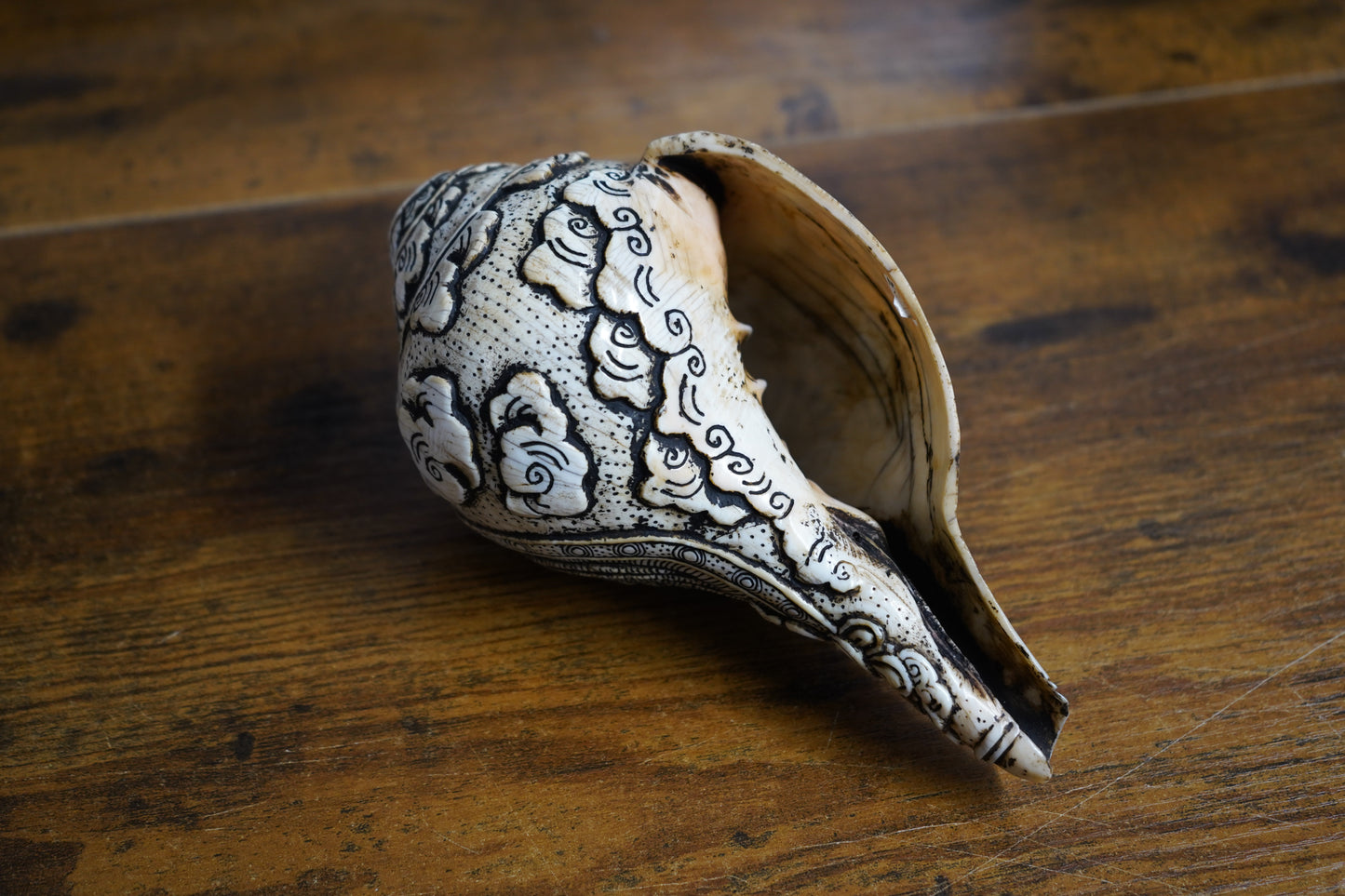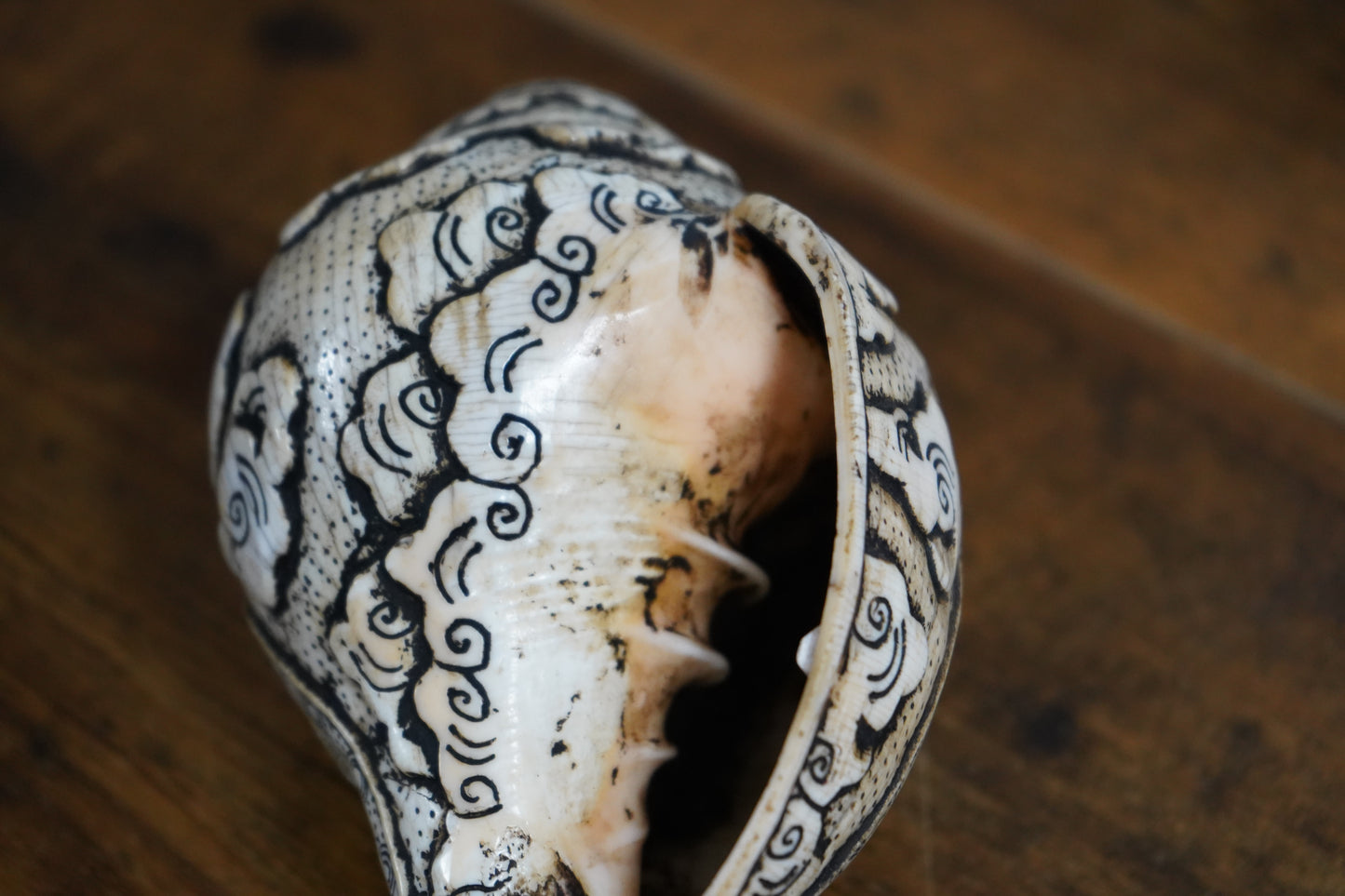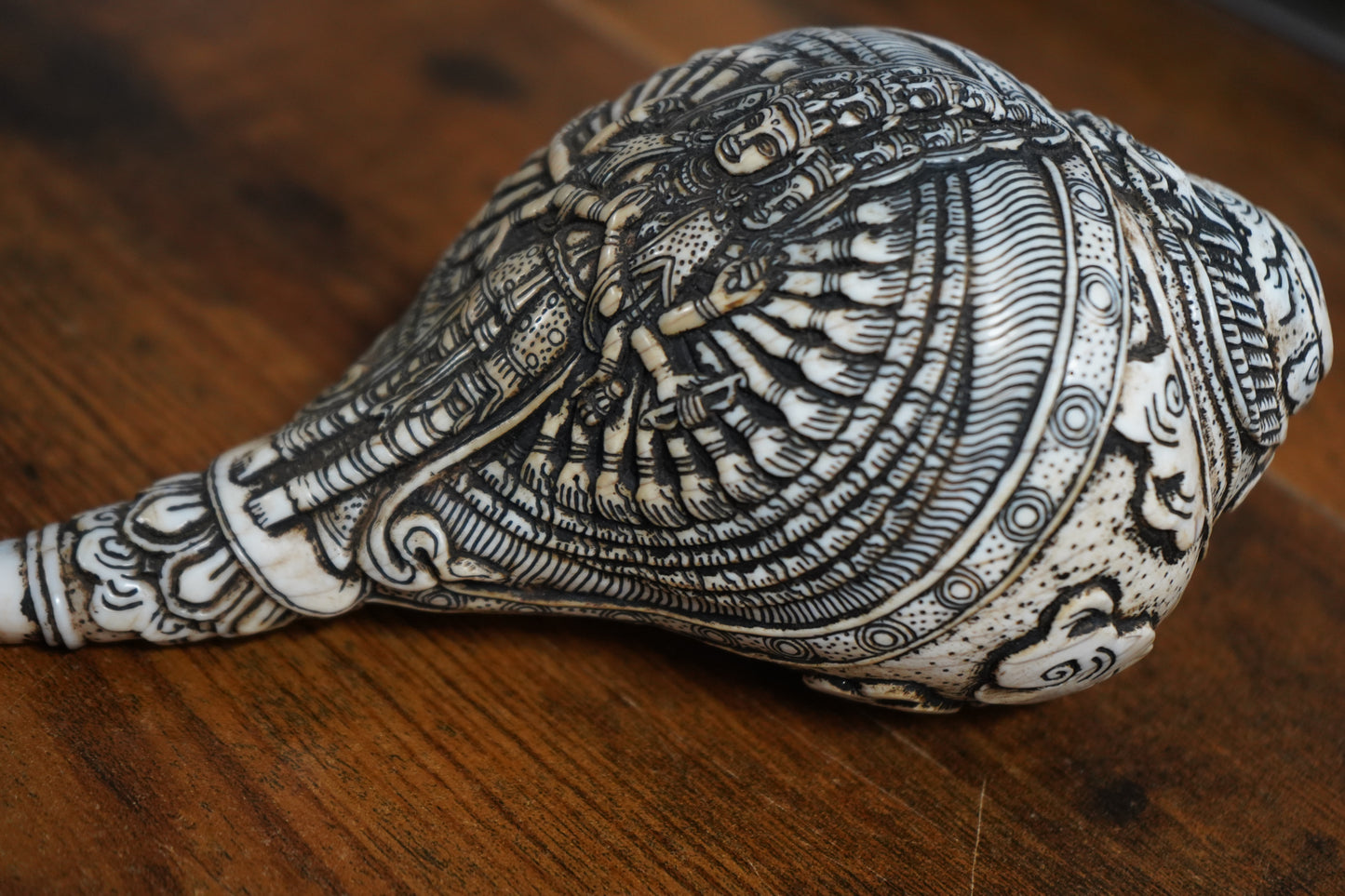 A shankha (conch') has religious ritual importance in Hinduism.

In Hindu Mythology the shankha called panchajanya is a sacred emblem of the Hindu preserver deity Vishnu It is still used as a trumpet in Hindu ritual, and in the past was used as a war trumpet. According to Arunava Bose, "The shankha is praised in Hindu scriptures as a giver of fame, longevity and prosperity, the cleanser of sin and the abode of goddess Lakhsmi, who is the goddess of prosperity and consort of Vishnu.
The shankha is displayed in Hindu Art in association with Vishnu. As a symbol of water, it is associated with female fertility and serpents.
The shankha is one of the eight auspicious symbols of Buddhism, the Ashtamangala, and represents the pervasive sound of Buddhism.