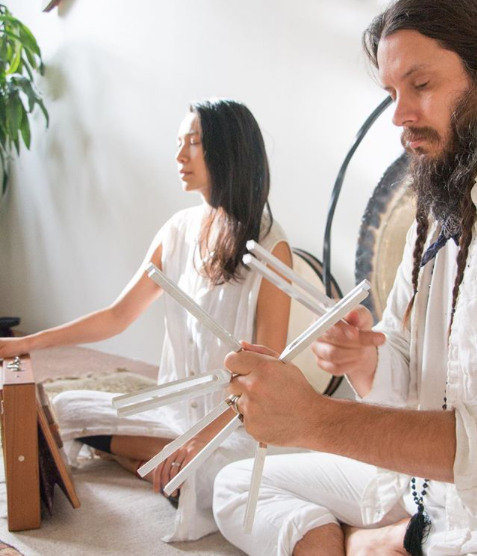 About Us
Founded in 2016 by Jarrod Byrne Mayer and Melody Balczon, Brooklyn Healing Arts is an anchor in the world of sound. With a tight and curated inventory, we do not sell anything that we wouldn't use in our own practice.
The qualities and uniqueness, quality, and innovation bring sound tools from around the world into your practice and home.
We believe and live the values of the sound therapy. We believe it can change the world and we offer these services to enrich the lives of yourself and those whom to share with.
Brooklyn Healing Arts is a movement. Thank you for joining us on this journey.