Regular price
Sale price
$208.00
Unit price
per
Sale
Sold out
Share
View full details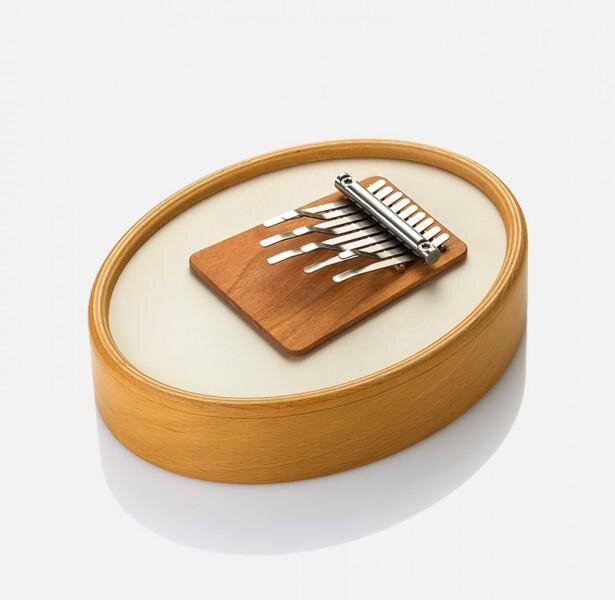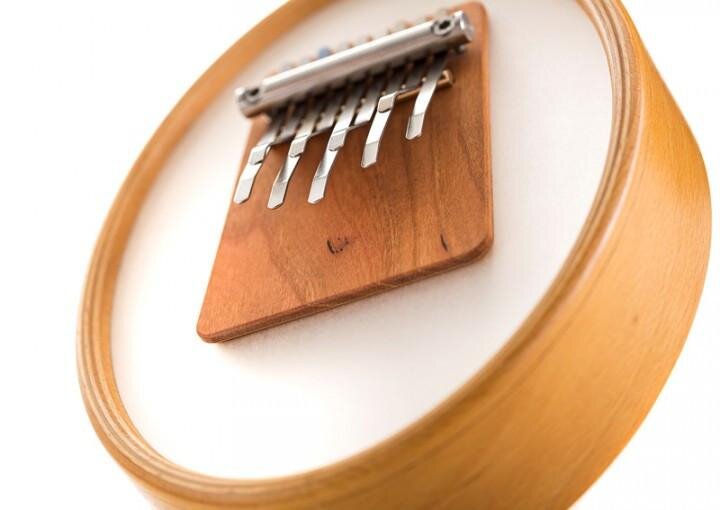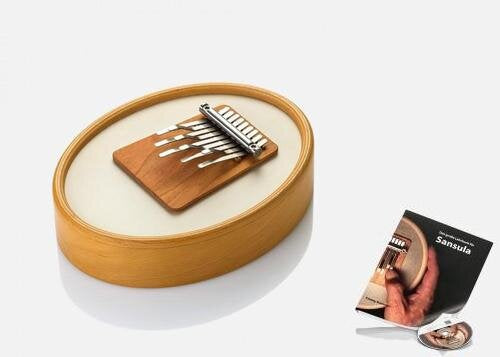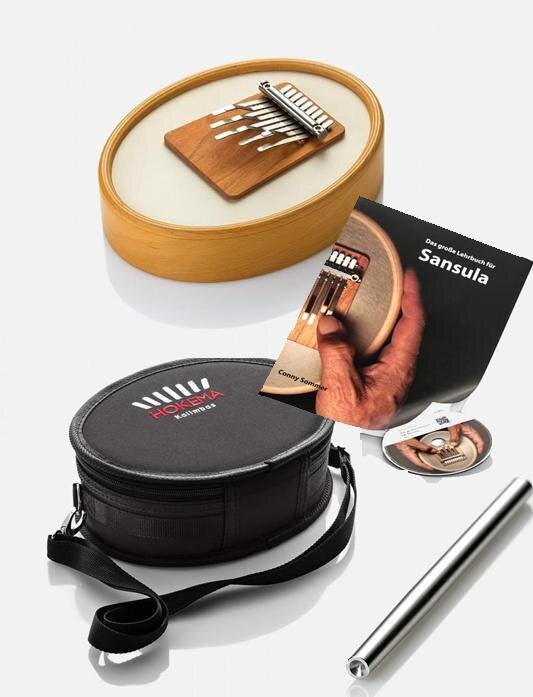 Fitted with a robust and durable Remo (USA) drum skin

Resistant to moisture, your perfect travel companion

The vibrations of the nine tines can be easily felt in the hands

For children and adults, durable.

add a fitted fiberglass reinforced bag to protect your Sansula on the road ,with resonator top for the wah-wah effect on the go.

The Tuning A minor with additional tines pitched at B and F., a´, c´´, c´, a´, a, f´, e´, e´´, b´
While the basic Sansula has a relatively delicate exterior (membrane), the Renaissance is fitted with a robust synthetic REMO drum skin. The basic model has a black rubber tension string around the base, while the Renaissance has a raised wooden rim.
The Renaissance is moisture-resistant, and retains its tension under conditions of varying air humidity, thus also retaining its wonderful sound. Most importantly, the Sansula Renaissance has inherited the indescribable sounds of the Sansula Classic. 
The tuning of the instrument, in A-minor with B and F, allows beautiful melodies to be produced, almost by themselves. This is great instrument for all age groups.

Tuning ex-works (can be varied): a ́, c ́ ́, c ́, a ́, a, f ́, e ́, e ́ ́, h ́
Measurements: 7.8 x 6,1 x 2,6 inch
High quality wood : Cherrywood for the Kalimba block and beech wood for the frame
Add a fitted Sansula Bag:
Bag reinforced with fiberglass

Fully padded on the inside



with resonator top for the wah-wah effect on the go

Adjustable shoulder-strap

Protect your sensual perfectly

Lightweight and durable
add the Big Sansula Instruction Book and a tuning tool to explore different tunings. 
book size 9x11.5 with codes for free mp3 downloads & CD
.