Regular price
Sale price
$650.00
Unit price
per
Sale
Sold out
Share
View full details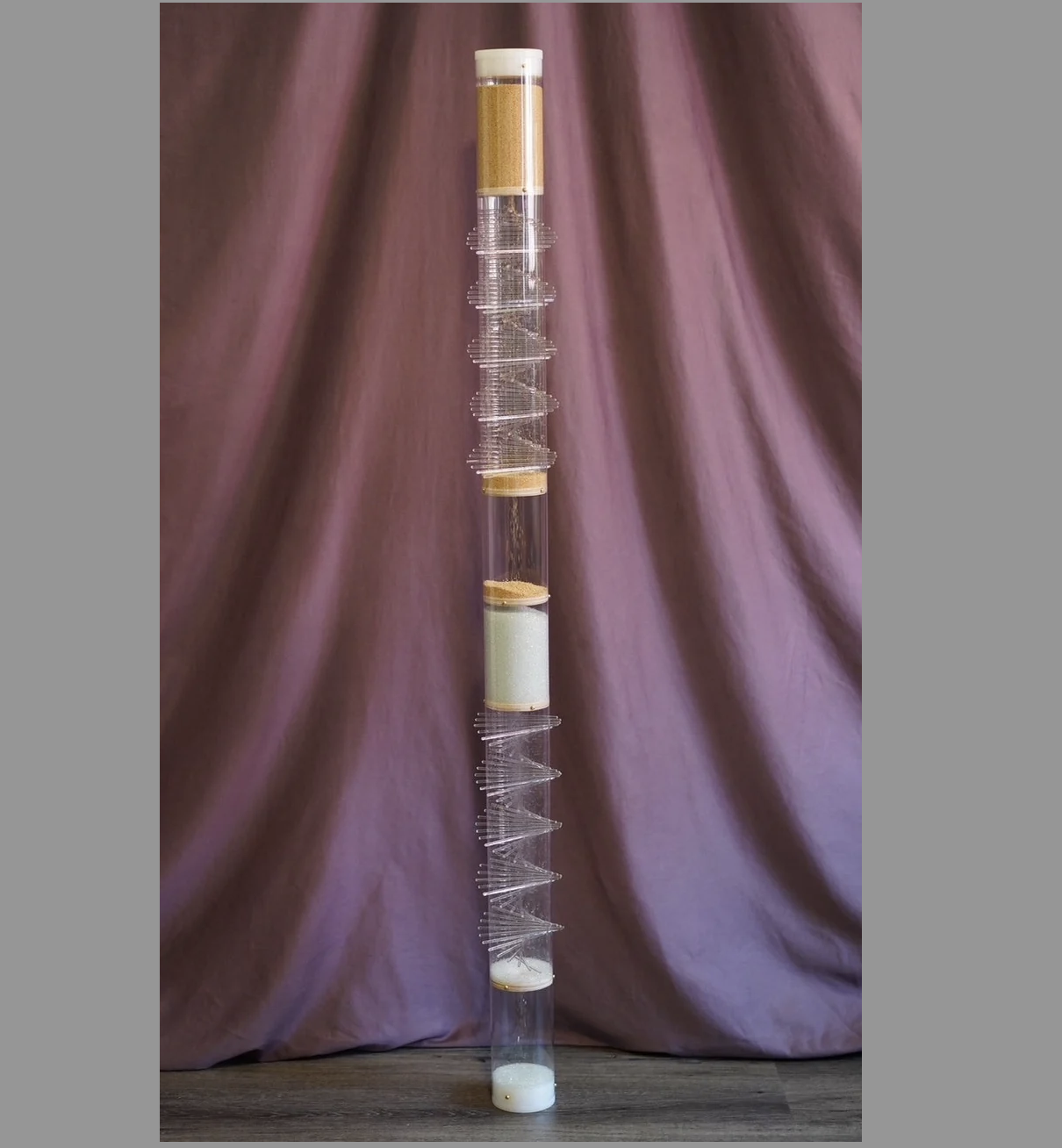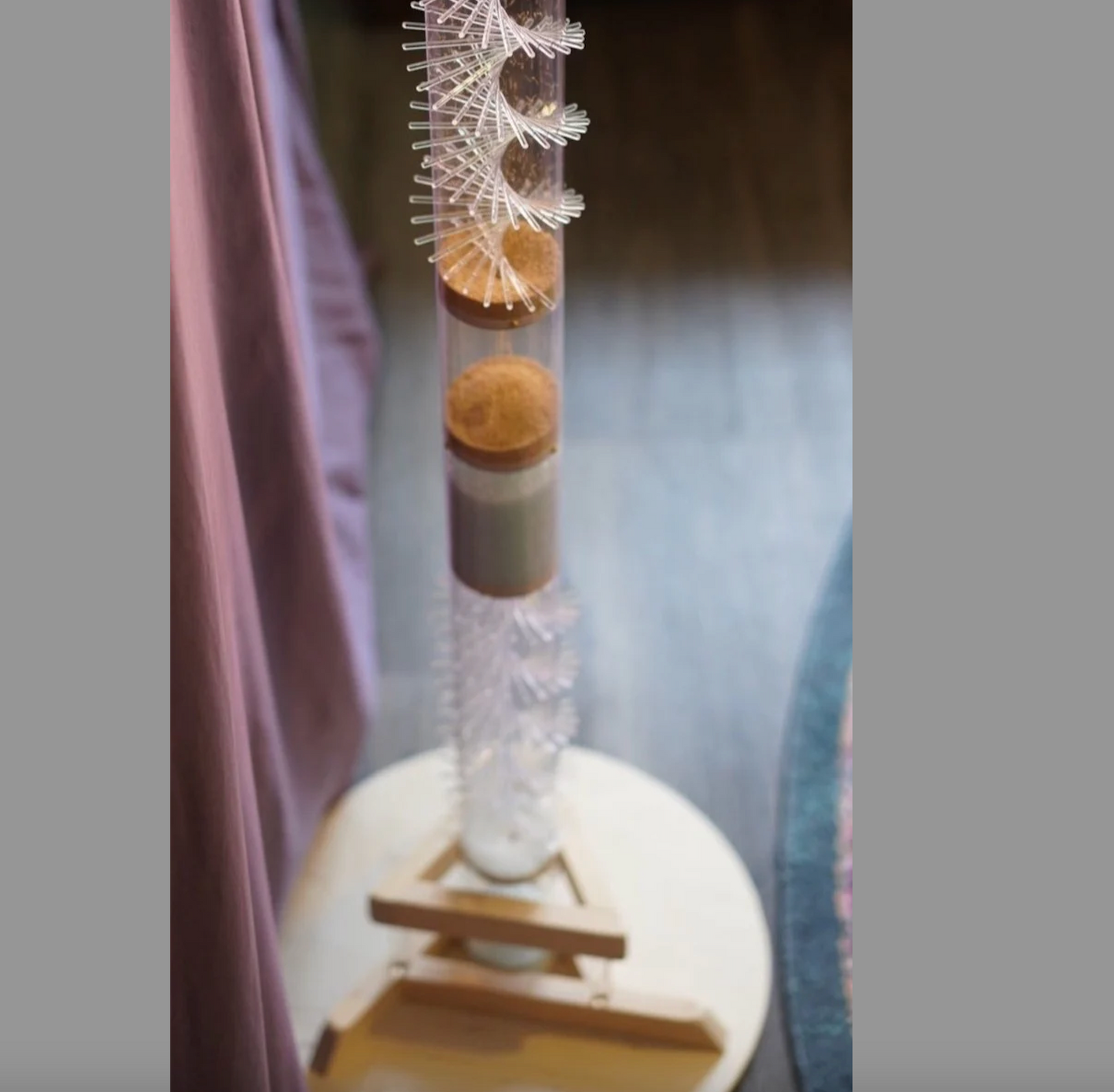 Please note all rainstick are made to order and require 2-4 weeks for delivery.
Two sounds in one! Now our loudest model with a duration of about 3 1/2 minutes, the Rendezvous™ Rainstick houses a duet of our two most popular fills: Glass Microbeads and Amaranth. When flipped, the fills in each half begin to flow through the two translucent spirals. The louder microbeads decay after about 3 minutes, and the gentler amaranth sound continues, fading at around 3 1/2 minutes. The resulting echo effect is a new development in rainstick instruments, and the Rendezvous™ Rainstick is patent pending.
Video coming soon!
This rainstick measures just over 4' tall. Though it can balance on its own when carefully placed on a flat surface, we recommend buying one of our Rendezvous™ Stands (sold separately) for added safety. If purchasing a Carrying Bag, the Rendezvous™ is Large sized.
As with all of our products, Rendezvous™ Rainsticks are handmade to order by Noah. Each one has a handwritten serial number. Expect up to 1 month turnaround time.
Materials: Amaranth, glass microbeads, plastic tube, acrylic rods, plywood circles, plastic caps, metal
Dimensions: 3 1/2" x 49"
Weight: 5 lbs
Sound duration: up to 3 1/2 minutes
Loudness: 66 dB from 1 ft