Regular price
Sale price
$385.00
Unit price
per
Sale
Sold out
Share
View full details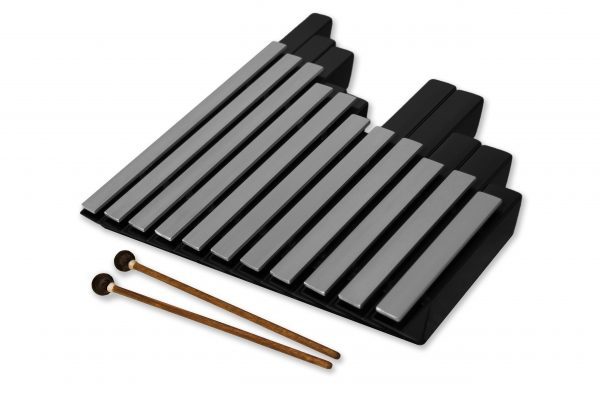 A Minor Wing
Suitable for both beginners and trained musicians. Ideal for relaxation, meditation, therapy, early childhood, aged care, trauma sufferers, higher functioning, cognitive skills, self-expression, motor skills and increasing social and emotional development and well being.
Suitable for beginners and trained musicians

Handmade by Grammy Award winner

Explore your creative musicality

Five-tone harmonic pentatonic scale

Notes sustain for over six seconds

No moving parts, no tuning

Endorsed by music therapists

Ideal for special needs children/adults

Sturdy, lightweight, portable

Enables all to unlock their creative potential
Description
The A Minor Wing has eleven notes and spans two octaves. It is wonderful for creating dreamy harmonies.
Note: The A Minor and C Major wings are combined in the Pegasus instrument creating meditative, relaxing and dream like patterns.
11 notes (A-B-C-E-F-A-B-C-E-F-A)
1″ aluminium bars
Two octaves


Listen to A-Minor Wing